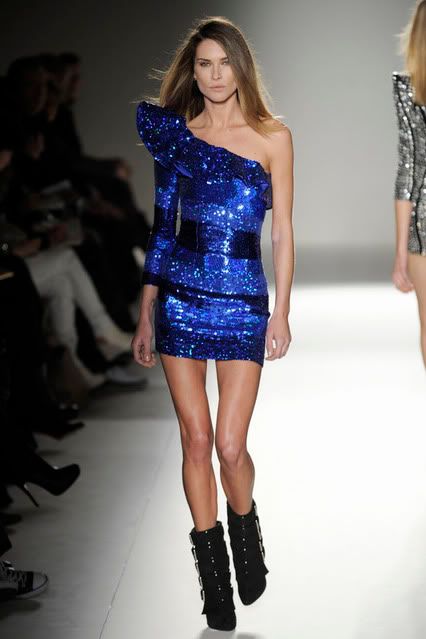 A few weeks ago, I was asked to send my Prom 2010 predictions to Heather Toskan at Sun Media. The girls I've been teaching are really into big volume and short hemlines, so I told her what I thought girls would be wearing this year. I also told her I thought that black was over but sequins and vintage are in. She writes:
Bury the black and stand out in shades of fuchsia, coral, turquoise, aqua, red, blue and gold. Celebs also know that vintage looks can also be the most unique....

...Many current prom dress trends draw largely on the styles of the 1980s with lacy, sequined and other glittering fabrics of the era.

"Fashion-forward girls are really into playing with volume right now, so the one shoulder might have a big ruffle or '80s pouf on it. Hem lines are getting shorter so it makes sense to have more happening at the shoulders," says designer-seamstress Irene Stickney, of The Make Den, a vintage-inspired sewing studio in Toronto.
You can read the entire article
here
.