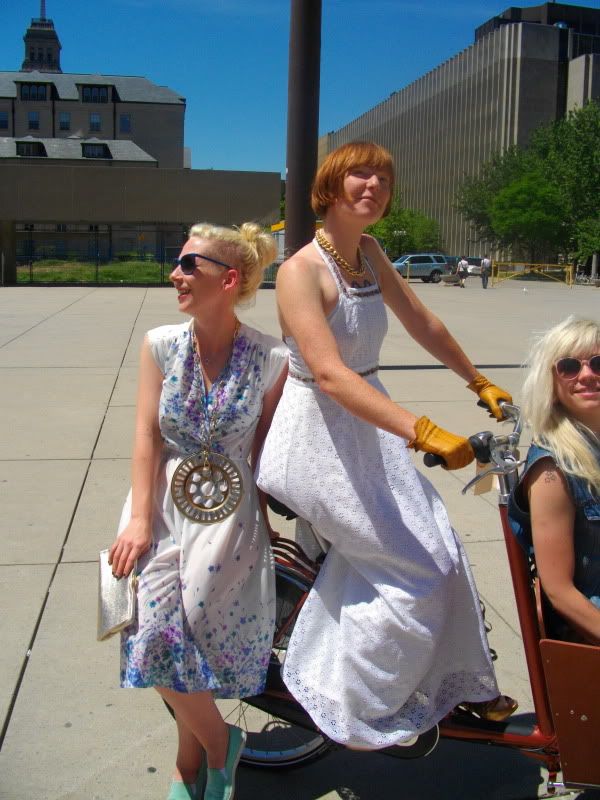 'Oh, who is this looking so lovely and virginal in their long pretty white dresses and this incredible Batavus carrier bicycle?!? This couldn't possibly be the badass biker mamas Snow White and Big Red, best known for causing trouble and making a scene?!' Well yes, it's true that this is a bit of a departure from their usual look: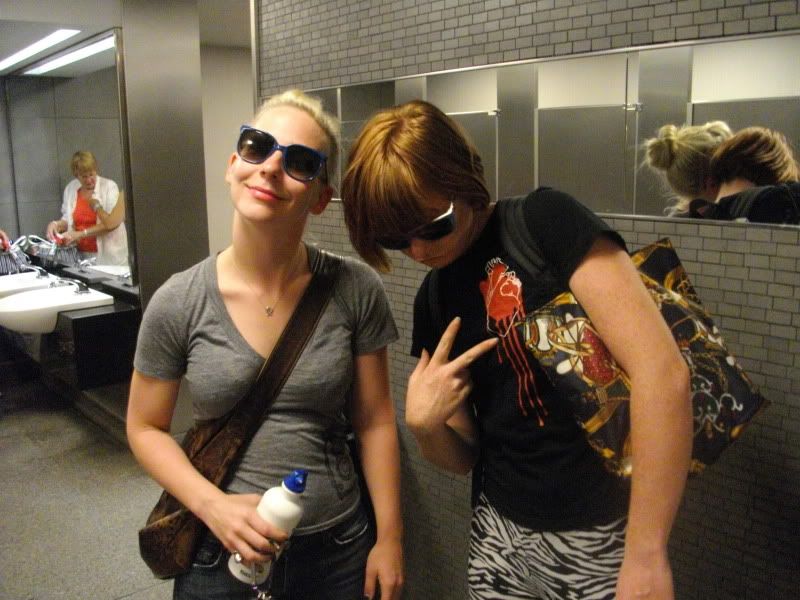 ...but get used to it. Cat and Kirsten are becoming Mormons. PSYCHE!
No they're not. They just got dressed up for the Go Green, Go Dutch, Go Bike fashion show with
Curbside Cycle
and
69 Vintage Collective
as sponsors. We had some awesome girls come and help us out at the show...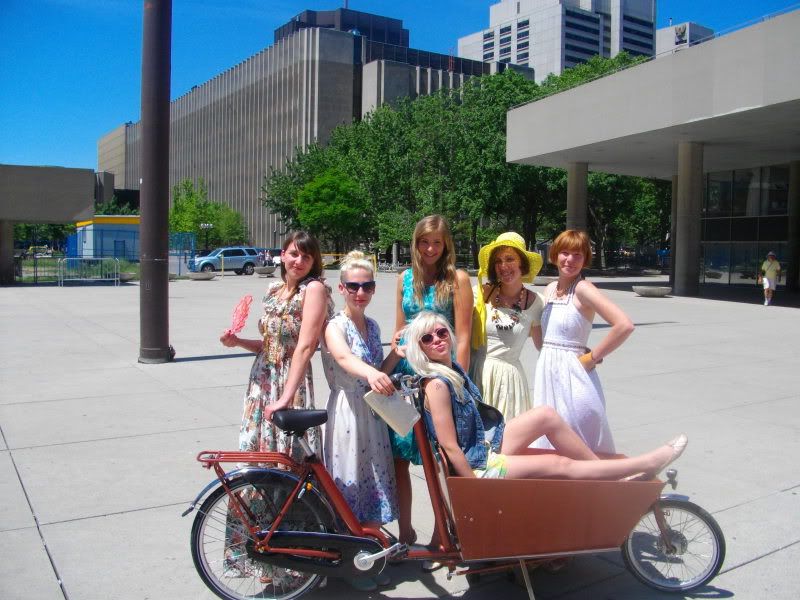 Like the totally awesome Lauren Harris: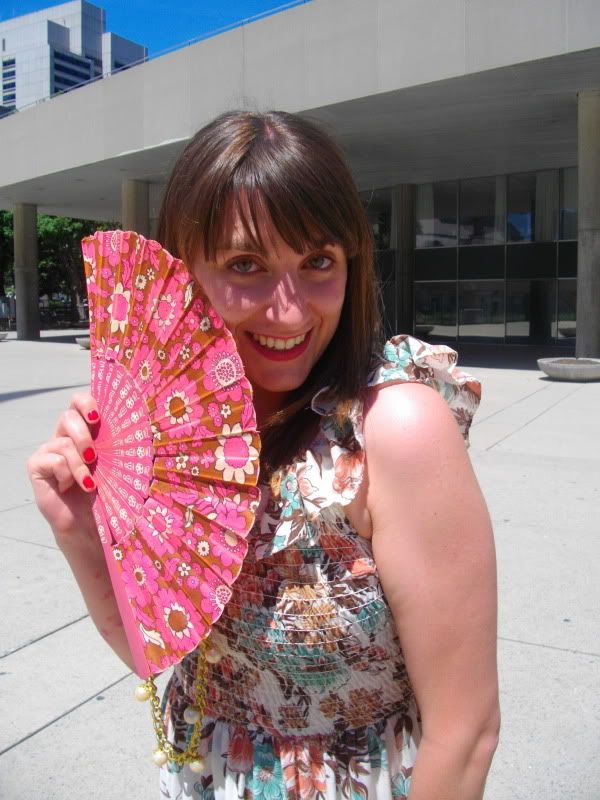 And the amazing Miss Kendra...
And many many thanks to the newest unofficial 'junior' Nightshade, Megan Campagnolo: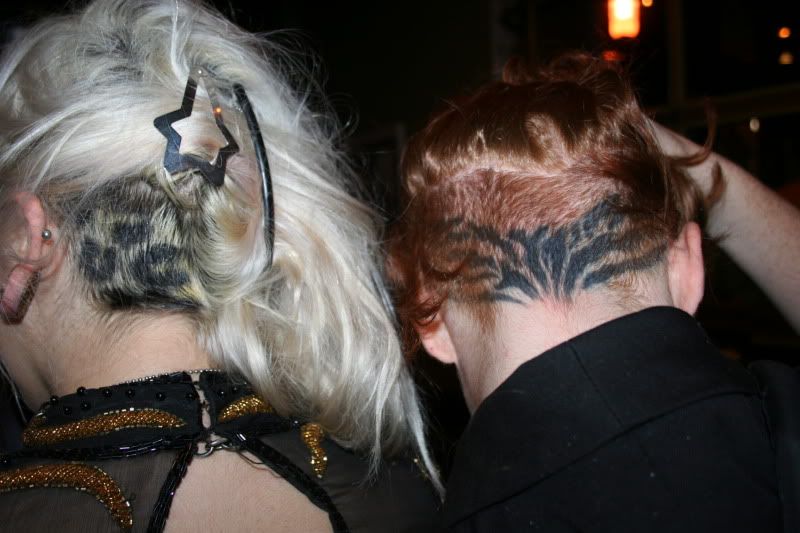 Okay so that last picture isn't from the fashion show - but don't you love Megans hair??!?