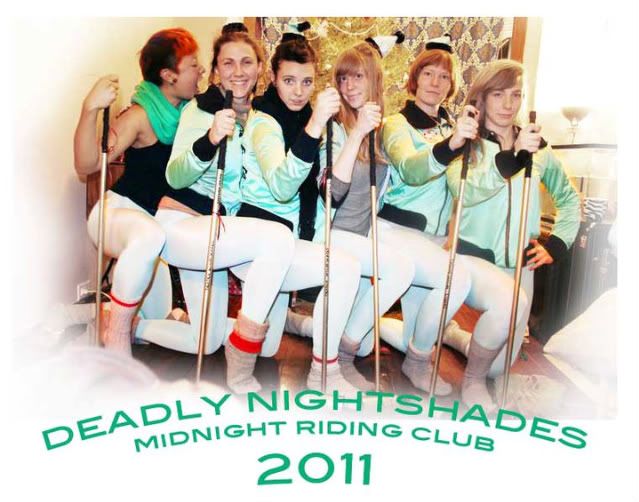 Last week, we had our annual DNS slumber party. Past years have involved
initiating new Nightshades
, or just
Kevin Bacon
. But this year was set apart by tiny seafoam hats sewn by Namtron & Meg-O, and amazing golden polo mallets Big Red threw together over the holidays for everyone. Watch out welcome wednesdays.
Despite an delerious en masse drive to the airport at 5 am (so Niamh could catch her flight back to Vancouver), it was nice to have mostly everyone together. Meg, being the great sport that she is, even hung out on skype for a good two hours.
... and apparently everyone unintentionally wore matching socks. Not that we're into matching or anything.