In late December, I had my velodrome cherry popped at the Saputo Burnaby4, a world class velodrome race. I wrote something about it for
Momentum Magazine
.
Here are some crowd shots that didn't make the cut on the website. Enjoy.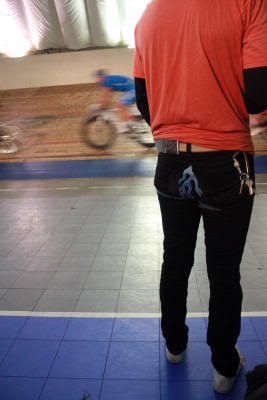 Pedal marks on the shoes and a race stripe down your butt show street cred.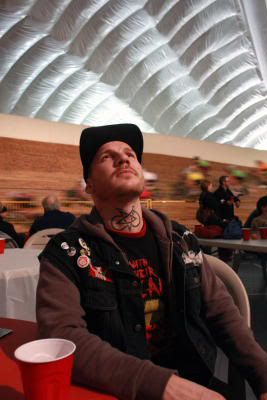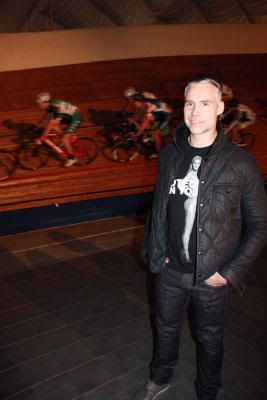 Kevin shows his messenger styles, and this babe had a naked Heidi Klum on his chest.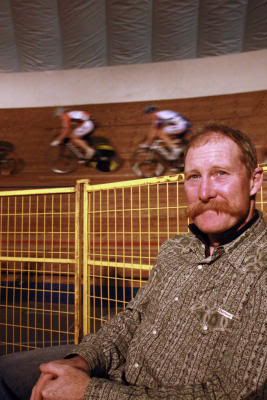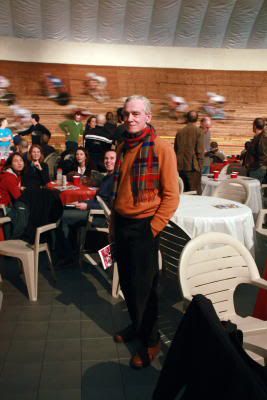 Best handle bar mustache at the event. This man in orange had incredible poise.