David Susuki celebrates his 75th birthday today!!!
I love David. He's my hero. In 2007, I was honoured to "open" for David Susuki when we produced
Flourish
, the Ryerson's Eco-Fashion show that ran at the first Green Living Show in Toronto. This was the first show where Feirce Bambi, Cannibal vixen and I all worked together. Our presentation on Saturday was just before David's speech. It was amazing. Not only did Irene and I get to meet David Susuki, I got to help David by helping him find his coat backstage. I gave back to him after he has given so much! I wish I could do more.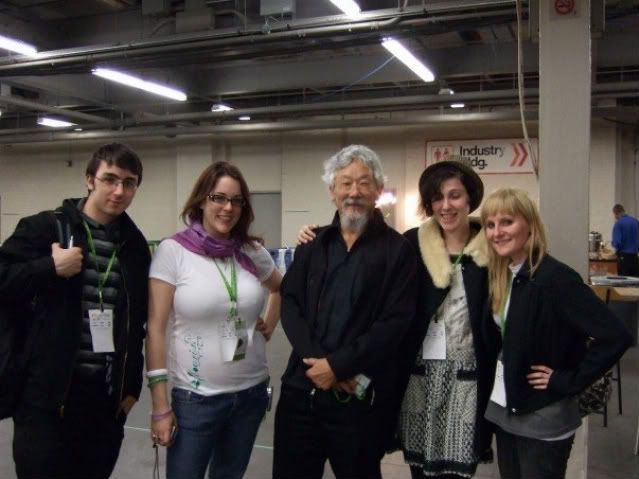 Jonathan Laba (DJ), Meaghan Orlinski (Producer), David Freaking Susuki, Irene Stickney (Designer), Lauren Barless (Graphic Designer).
I also had to kick him out of our backstage area- I know you are David Susuki Mr. Susuki- but you can't go back there- our models may be changing!
And now... a David Susuki Cowichan Sweater. I know! You're welcome.