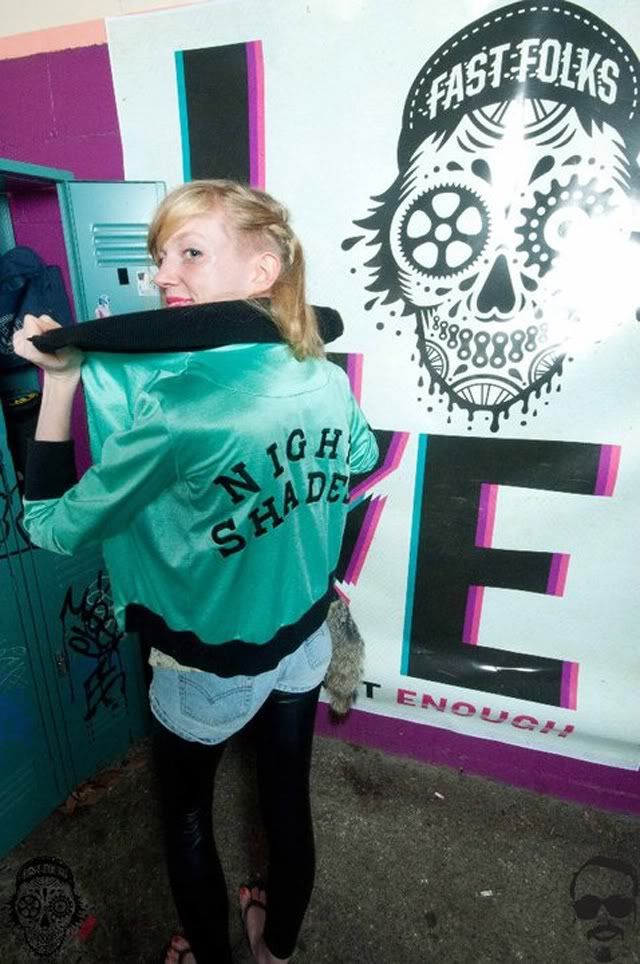 This Saturday I made it out to Austin's Bike Prom hosted by
Fast Folks
(who is really awesome in general, and at attaching water bottle holders & chatting on stupidly hot afternoons on east 6th). It was a fantastic night, in the midst of a fantastic weekend.
But seriously... Austin is OUT. OF. CONTROL. AWESOME.
More about Ladies Army coming soon, I promise. Still have to find my way out of Texas and into a photo developers before that happens. But for now, a HUGE congrats to Maija for taking home the win! And to Emily for being so rad. Yay Toronto Bike Polo! (But good luck getting that scary looking bike chain crown onto the plane).