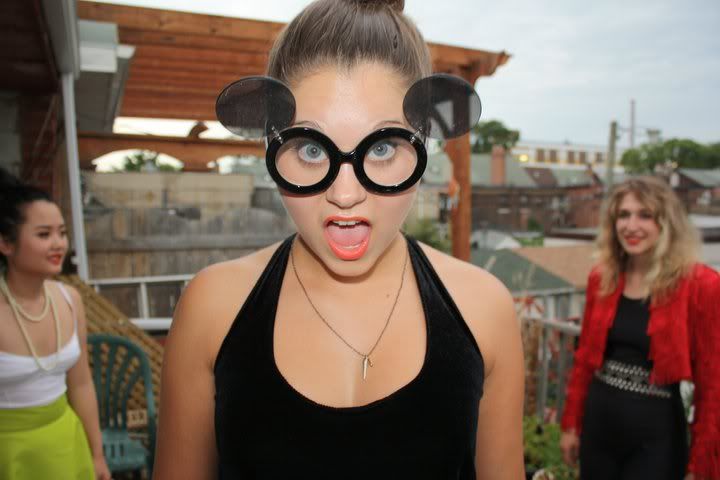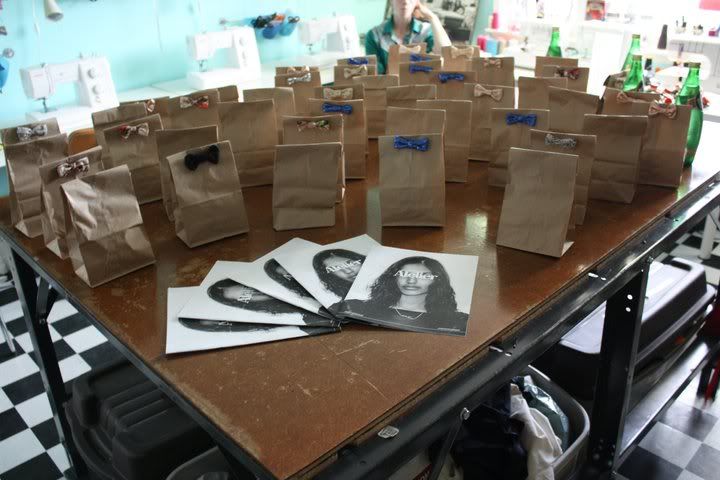 So apparently Style Spin rules. There was a fashion show at
The Make Den
, a big crowd riding everything from double decker bikes to
Dutch 8-speeds
from Linus and really amazing studios along the way. I had already seen YNOT's studio (see below) but hadn't seen
Sartoria's
which was beautiful. It's on top of an auto shop over on Symington and reminds me of an old boat house.
Jenn Nouveau
styled an awesome little fashion show using some pieces I had made mixed up with glorious vintage fringe from
Tomorrow Never Knows
. She also stayed late the night before to finish her adorable neon green, asymmetrical circle skirt. Kaydee, Ivanna, Ella and Madeline all looked stellar in the colour blocked neon and coral palette. So fitting that Jenn, Ivanna and Kaydee all went for ice cream after the spin! Many thanks to Kiki, Mia and Jenn at the
Drake Hotel
as well as Mikey at
Curbside
cycle for all their hard work and making Style Spin an awesome night!!!