Amy Walker used to be my boss at Momentum, although she hated me calling her that. Amy left Momentum and has been pouring all her amazing creative talents into her recently published book,
On A Bicycle,
which is amazing and I wanted you to know about it.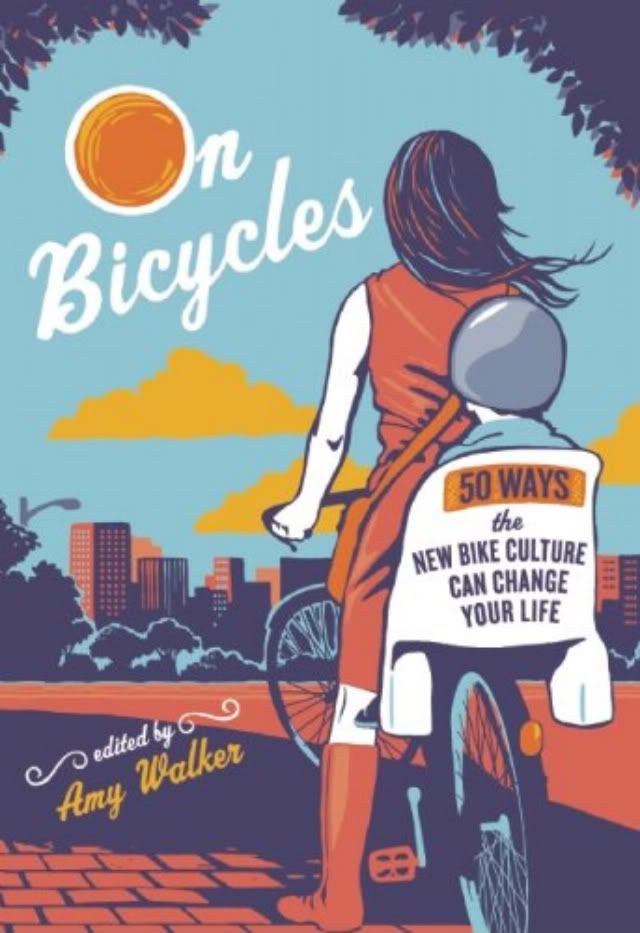 "Amy Walker has been at the forefront of this trend as cofounder of Momentum magazine, which chronicles and inspires urban bike culture and transportation cycling. In On Bicycles, she gathers a wide-ranging group of cycling writers to explore the ways that biking can change, and is changing, people's lives. From utility bikes that are becoming the primary mode of transportation for entire families to the artistic creations of freakbike riders, On Bicycles has something for everyone who has ever ridden a bike.

Topics include:

* cargo bikes * bike parties * a history of bike advocacy
* the bike-craft boom * folding bikes * recumbents * biking with kids
* handmade bikes * car-free streets * relocalizing * bike style
* collective bike shops * women and bikes * and many more..."

Now go buy it, read it, enjoy it and pass it on.
Love, Love, Love....