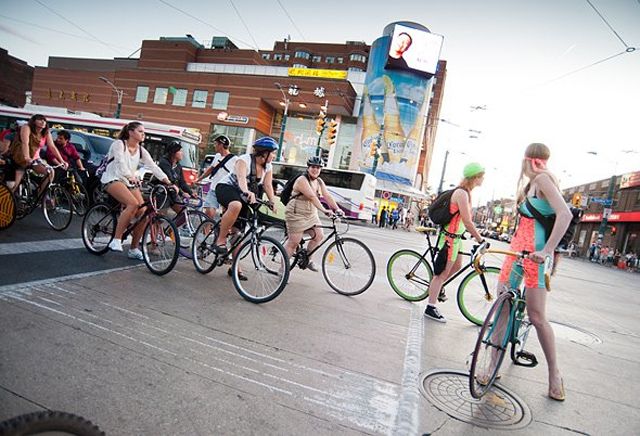 Yesterday, The Genteel posted
a great article
about what we're about and what we've been up to lately! It's a great blog in general with an international array of contributers, and myriad of interesting finds. It was nice to see our Style Spins hashed out a little more than usual, as we're already excitedly brainstorming for another season of sunshine and sneak peaks once winter is out of the way.
Coincidentally, we recently unearthed some awesome gems on
BlogTO's facebook
, of a Style Spin last August. I forgot how awesome (and comfortable) those neon onsies were... and how glorious summertime is!
(photos by Natta Summerky)