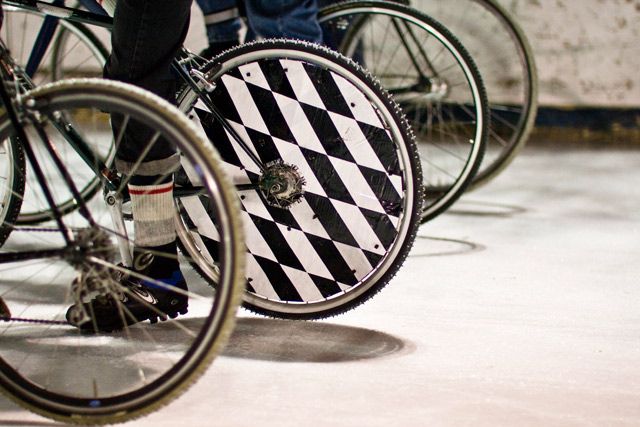 It's nearly that time of year again! Everyone's favourite annual ice race at Dufferin Grove...
ICYCLE
! So stud out those tires and we'll see you on the ice or on the sidelines being rowdy either way. The event this year is going down on Feb 18th. It's $5 to sit in the box (all proceeds going to
Charlie's Freewheels
), or FREE to watch from everywhere else. Afterparty at
Bike Pirates
.
And with the way this ridiculous snow free & mild (minus yesterday) winter is going, it's probably going to be a pretty nice night for the race. Fingers crossed....
(photo by Nana Arbova)