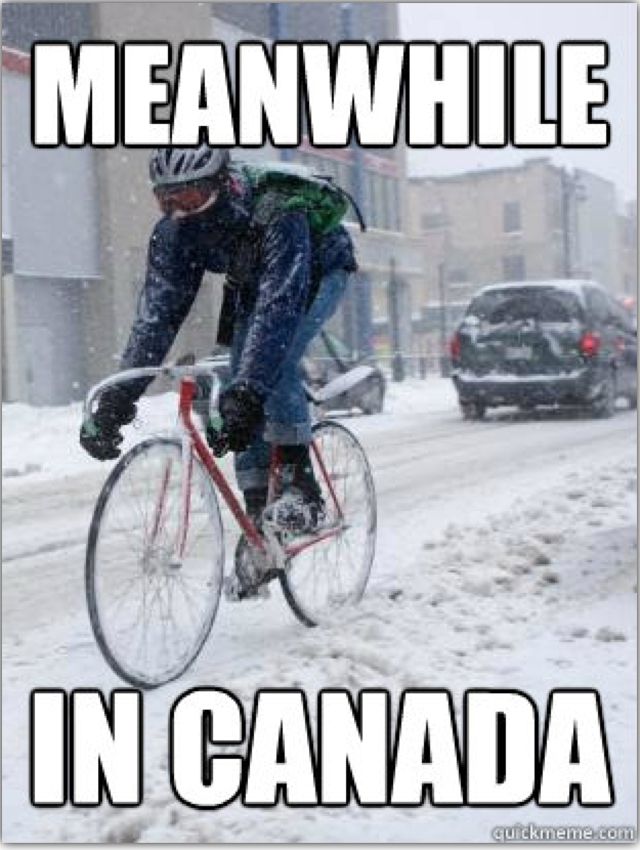 We present to you three big winter biking events for y'all in Toronto who miss the glorious scene of the summer, when cyclists take over the city in pure fabulousness. In winter Toronto rocks hard at winter biking, so come one, come all and lets have some fun!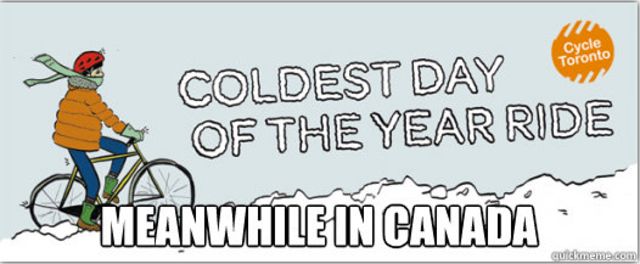 Tomorrow!!! It's
The Coldest Day of the Year Ride
put on by Cycle Toronto! (What's with these last minute posts, right?... jezz...) Meet at 12 noon on Wed Jan 30 at Armoury St. and Chestnut St, just behind City Hall. (
see map
).
Toronto Icycle 2013!!!!!
Wooot! It's Saturday, February 16th, 2013, and starts at 7pm at Dufferin Grove Park. (That's 875 Dufferin Street, just south of Bloor on the east side.) To explain this to outsiders, basically this is a bike race around an ice rink. In costumes. With your friend heckling. Nudity in various forms is ensured. Hilarity! It's because we Canadians embrace winter, and want to have fun all season long. If this doesn't inspire you to bike in the winter, nothing will. (Check out the
2011 National Post
article on Icycle that asks Thora and Cannibal Vixen about what they do to bike in the winter.)
Big ups to Jo No for the video and pictures.
And then we have a The Great Lakes Winter Classic polo tournament going on during the
Toronto
International
Bike Show
, March 2 & 3, 2013. Keep Checking out the
Bike Polo TO
website for information as she comes.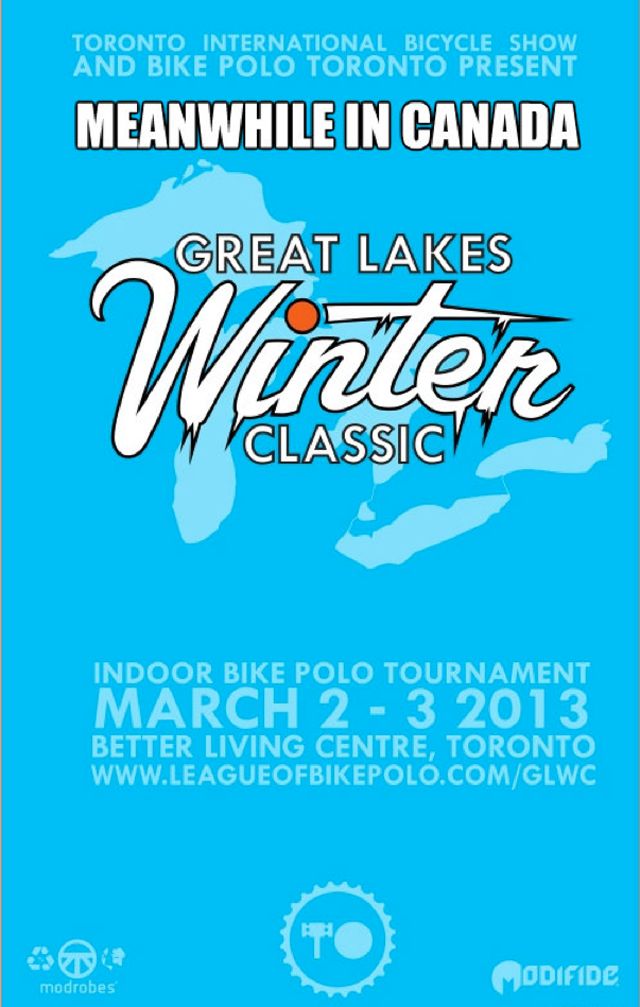 And while not an event, it's related... Our Friends at
HMPL
just put out a new, semi-NSFW video about enjoying "winter" biking in Vancouver. Ha. (Nice buns there Scott ;)
HMPL Winter
from
Matthew
on
Vimeo
.