It's no secret our Fierce Bambi, AKA Irene Stickney, has an amazing job working with at-risk youth at the Make Den teaching valuable sewing skills. Along with sewing skills, these awesome kids are mentored, coached and given an amazing community to grow in and develop a firm foundation of awesomeness they then take forward with them into adult hood. If you've ever wanted to help- now is the time!
The Make Den just launched it's fundraiser!
They need 75K to grow the program and take it to new heights! Contribute now and feel awesome!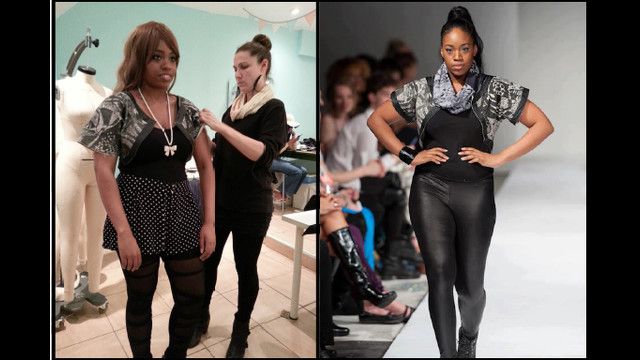 From studio to runway- Fierce Bambi makes fashion magic happen!
The Make Den is a small sewing studio in the west end of Toronto. We are a social enterprise which has been providing sewing classes for at-risk youth since 2010. Our students participate in an 8 week sewing class, where they learn the basics of threading up a sewing machine, sewing straight seams and then making a simple tote bag and a make-up pouch.

The results of our sewing classes are then donated to Covenant House, a youth shelter in Toronto. We have given away handbags, make-up cases and even prom dresses to deserving youth living in care.

Our students come to us from all over the GTA - some of them are living in group homes or youth shelters, some of them have been through the court system and some of them have been victims of bullying in their schools.

The Make Den provides employable skills as well as advanced fashion design instruction. Our goal is to raise money to provide our most talented students with intensive summer programming, post-secondary application support and the materials to bring their dreams to life.

Our goal is to provide positive role models as well as access to opportunities, resources, skills and materials to at-risk youth in the GTA. Here is a powerful testimonial from one of our students who was bullied from the time he was 8 years old, and still faces discrimination because of his sexuality at school today. ( You can also see some of his remarkable styling work online here as well.)