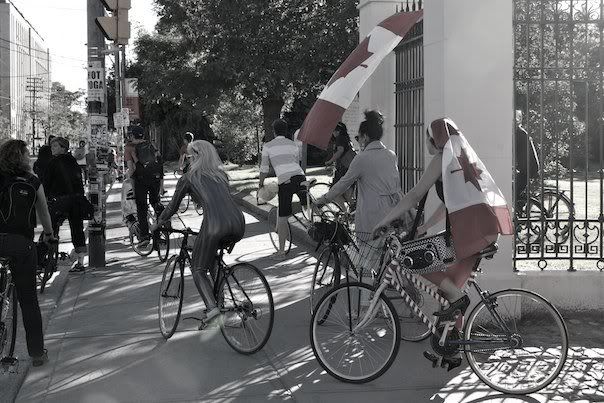 Our first Gallery Spin with Mia from The Drake was a HUGE success! Tonnes of rad people turned out with their bikes, the weather was perfect and Mia showed us some of the best work in Toronto right now (see the post below for pics).
That's me, Sister Irene and the SPANDEX crew, rockin' a boombox and my special Canada Day habit for the 1st of July. (Just in case your G20/World Cup/Canada Day weekend didn't have enough going on already...)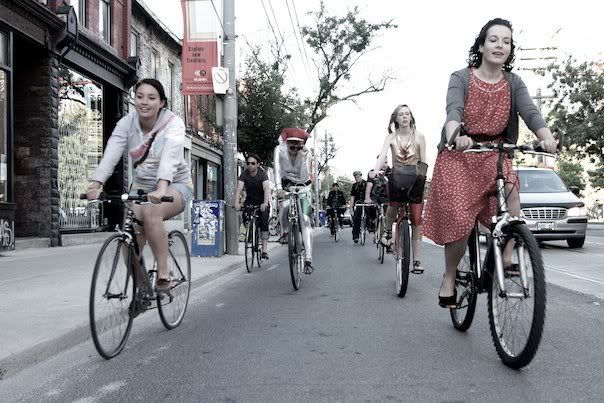 Is it me, or does SPANDEX make everything a little better?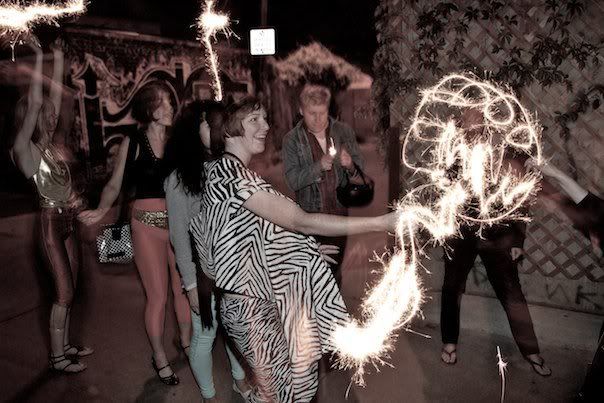 I think I just answered my own question.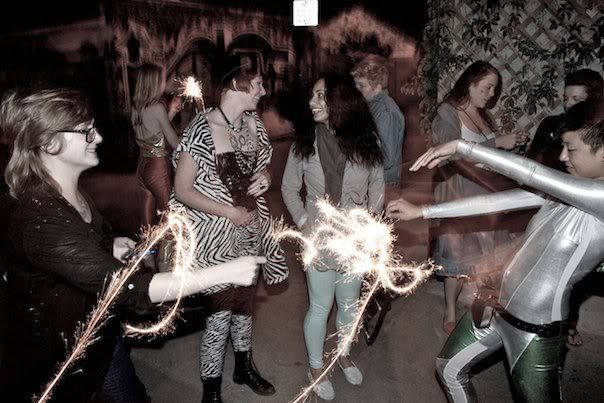 For the record, my spandex tights and Pattie's one-piece were home-made. Kirstens one-piece is vintage and Cat made her own Zebra outfit.
All pics by
John Lee
.
Many thanks to Mia at the
Drake
for hosting and organizing the event.