This is the David LaChapelle mural at the MOCCA right now, plus Nightshades. It's called "The Rape of Africa", and features a 30ft high Naomi Campbell (not seen here) posing with right breast exposed, surrounded by giant gold cross, chains, diamond skull a la Damien Hirst and golden semi-automatic. The little cherub on the right is wearing a crown with Spanish insignia, and the one in the centre (who's head is cropped here) is wearing a football helmet. It's an intense piece given the size, subject matter and awesome execution.
The guy from the MOCCA remarked that it was pretty good 'considering he was a fashion photographer'. I think it was the best thing there, period.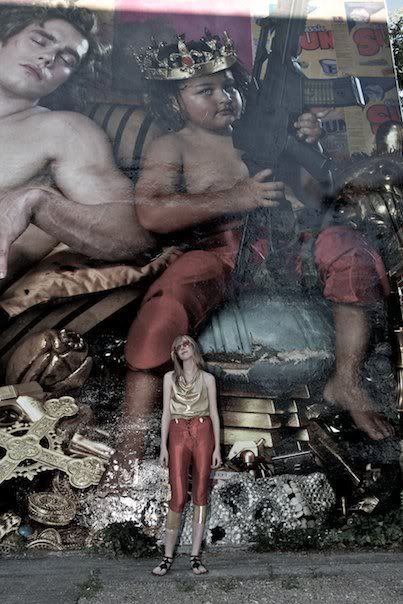 I *heart* David LaChapelle...