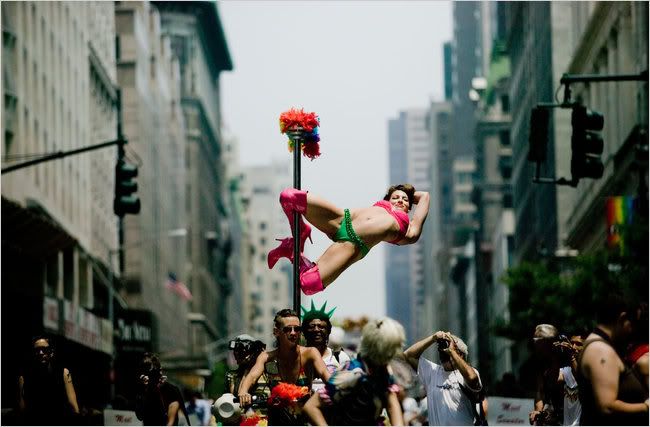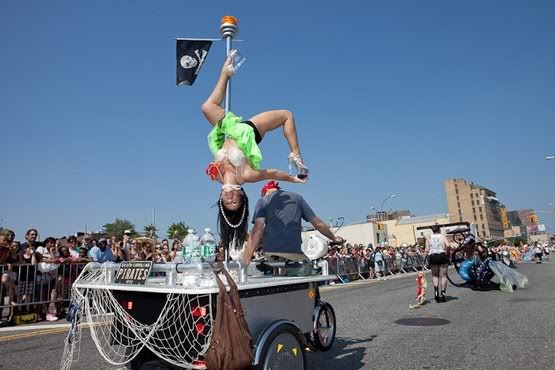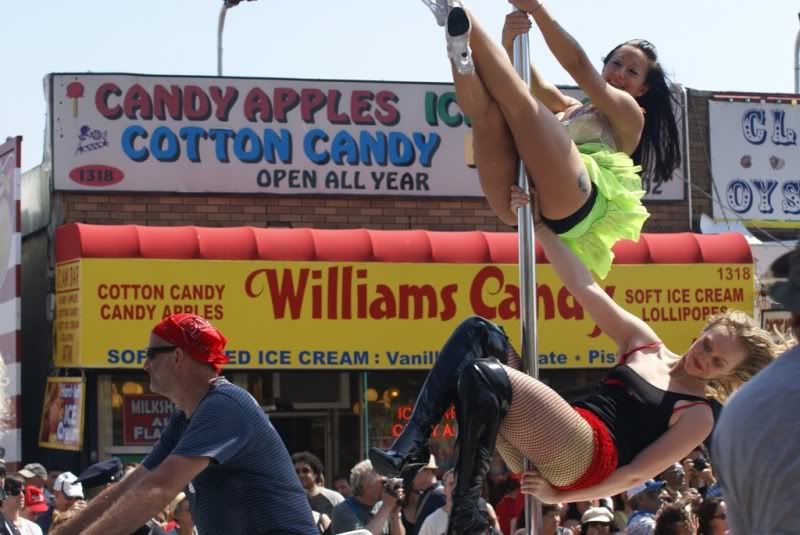 It's true. Even we had a hard time believing it, but we went over our tapes from New York with a fine tooth comb and found a quick - not to mention totally unnoticed at the time I taped it - off-camera sound bite from Andrew Katzander (
this guy
) claiming that the Deadly Nightshades were an inspiration for him when he started Poleriders...
For those of you who have never heard of the
Poleriders
, they're a team of poledancing babes who dance in costume (not naked), on a bicycle propelled platform with pole attached. Hilarious.
The video is posted here - notice the slightly sinister laugh at 0:22!!!