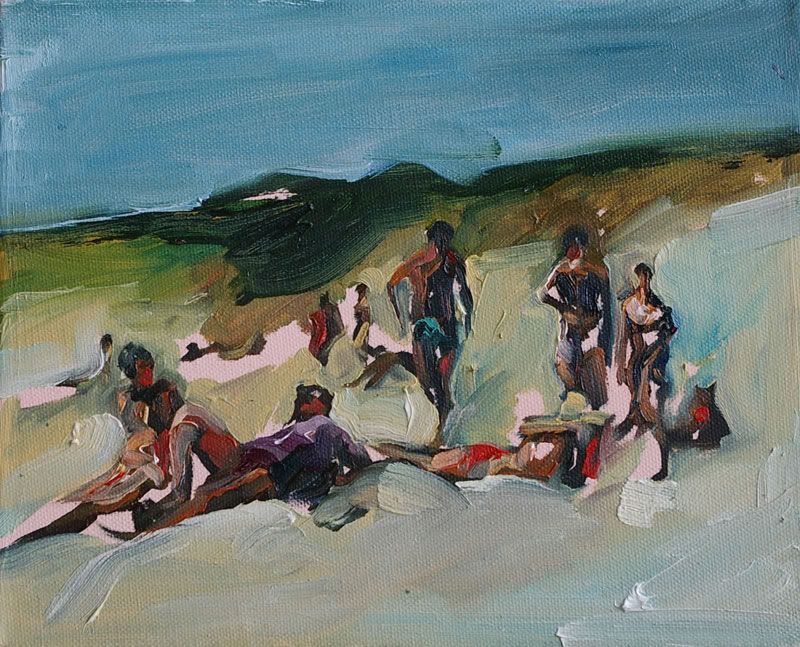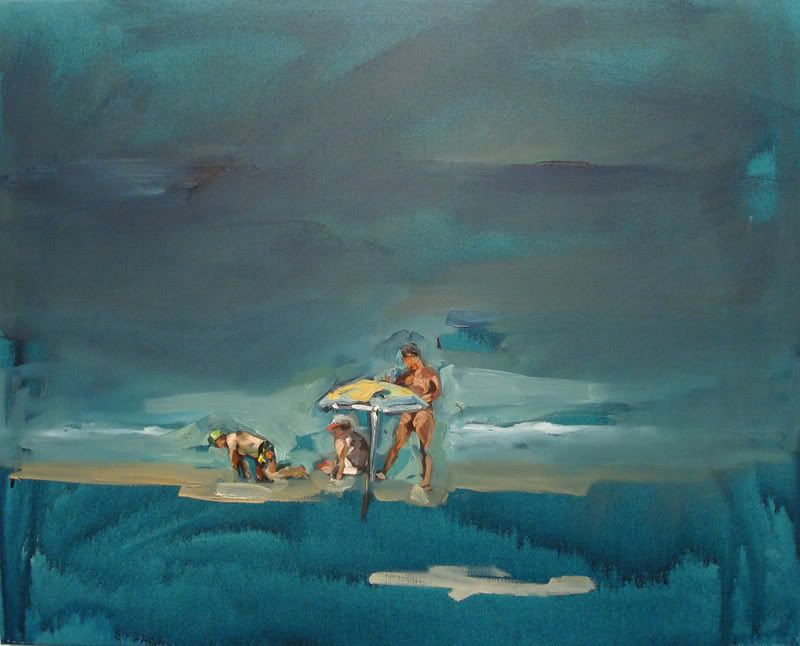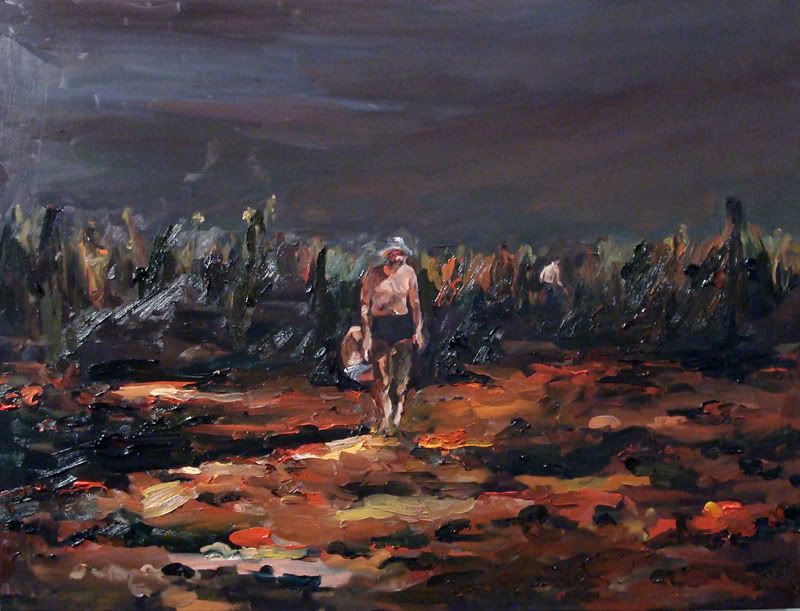 Megan McCabe is a gem of a Canadian painter who studied with Kim Dorland ('though her figure painting is better than his', whispered one gallery spin goer) with an exhibition on at LE Gallery. From the artists statement on the site:
Utilizing personal and found family vacation photographs as a springboard into the exploration and understanding of the notions surrounding family, nostalgia and vulnerability, McCabe focuses on how figures inhabit and interact with the spaces around them. Searching to capture the moments, gestures, and interactions which trigger a sense of familiar experience in her audience, McCabe's expressive brushwork acts as an active element in exploring the subject in question, guiding us through a constant shift in interpretation as we discover and unfold the subtleties in the rendering of her subjects and their environments.
You can see the rest of the work
here
, or visit LE Gallery at 1183 Dundas St. W.