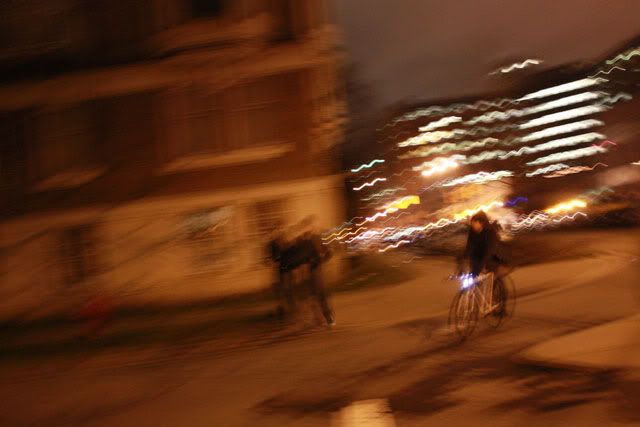 Last night Vancouver was full of bike related awesomeness. Bad Party put on an alley cat that involved getting a decoration for a ginger bread man at every stop and the race route around Van looked like a Ginger Bread Man. I was at a check point with
Dustin from Prohab
, Cody and Darcy (who are just total babes). We were handing out shots of hot spiced whiskey. Needless to say this was the PERFECT type of stop for us, as we were all about quality contolling the whiskey. Needless to say my night kinda looked like the above photo. God bless and keep Saturdays.
My bike locked up on the street was way to bring attention to the corner. Yelling "CHECK POINT" at racers when they passed by worked the most. Randomly yelling "CHECK POINT" at any cyclist going by was also fun.
Cody and I at the check point.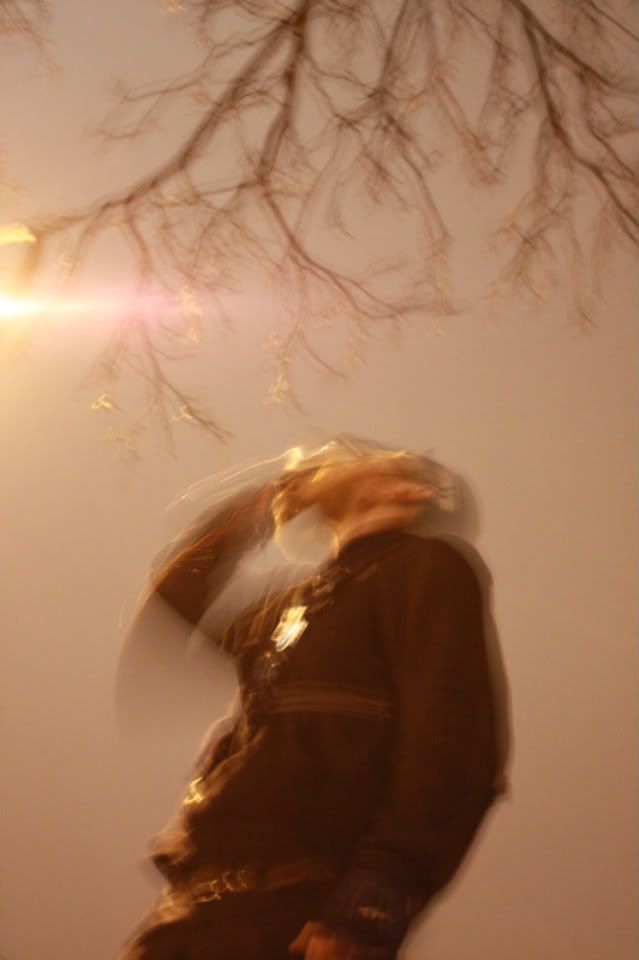 We made the racers stand on a post and do a shot Karate Kid stance styles.
After that there was the Gastown Gold Sprints at Malone's. My friend
Jessie Winter
took some rad shots of the spins!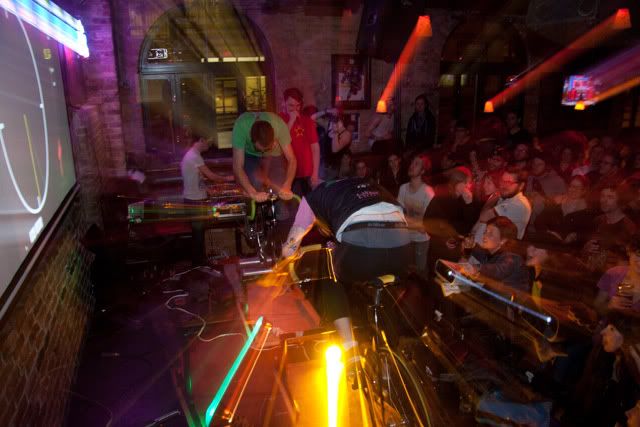 jessewinterphotography.com
Great job last night Vancouver, tres fun!