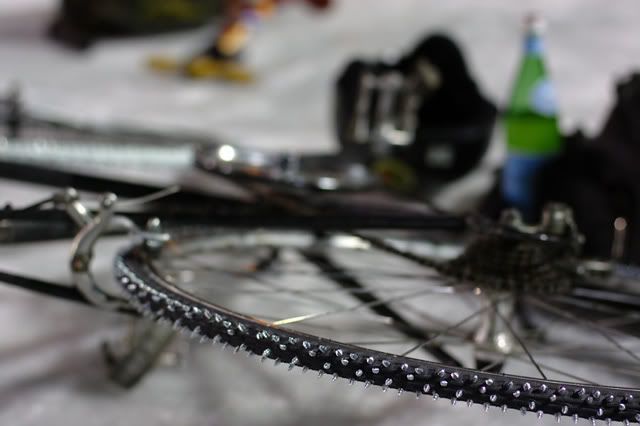 Want to make some scary looking tires and still fall off your bike with the entire bike community cheering you on? Yeah you do. Want to cuddle in the bleachers with hot todies and make some new friends? Heck yes!
Then come out to Dufferin Grove on Sat, Feb 12th from 6-9 pm for ICYCLE the annual Toronto ice race! Afterwards, party/fundraiser is going down at
Bike Pirates
with a pwyc at the door. All proceeds are going to Peter McKenzie - the cyclist who was hit on the Bloor viaduct just before Christmas.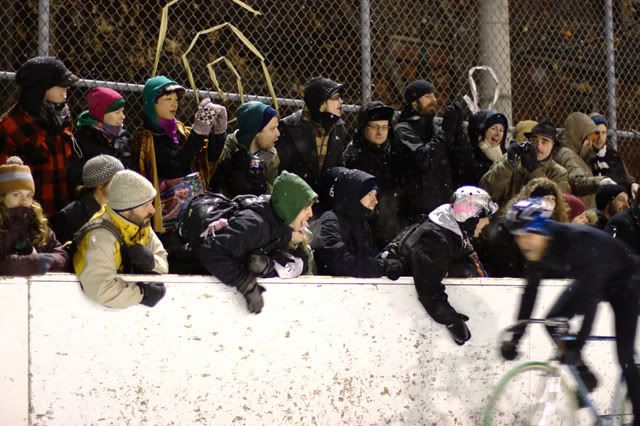 FYI. If you want to race and need some extra traction, Bike Pirates is also going to be hosting a tire studding workshop in the next few weeks. Otherwise, you can race in the rubber class (shown below) as the last race of the night. The real question is which nightshade is going to sacrifice her body and pride for the cause this year?
Come and race, or just come and watch! It's going to be great either way.
(photos by Victor Gedris - check out the rest of his set from the 2010 race
here!
)