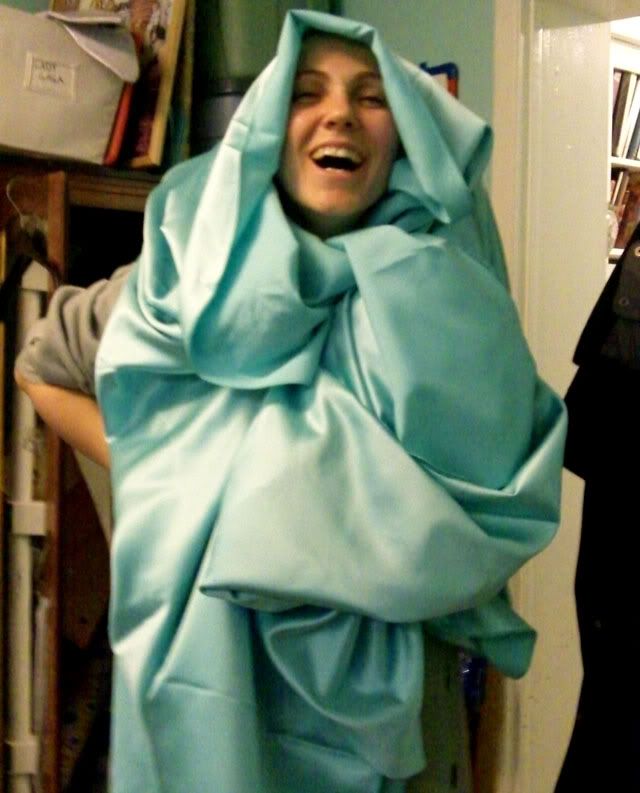 So the seafoam gods were smiling on us this week, when we found 20+ yards of seafoam satin, second hand at value village. ARE YOU KIDDING ME?! SO MUCH SEAFOAM.
Vintage fabrics are always a good find for the eco friendly designer - but vintage fabric in copious amounts AND in our gang colour is a RIDICULOUSLY OUT OF CONTROL AMAZING find.
New jackets here we come!