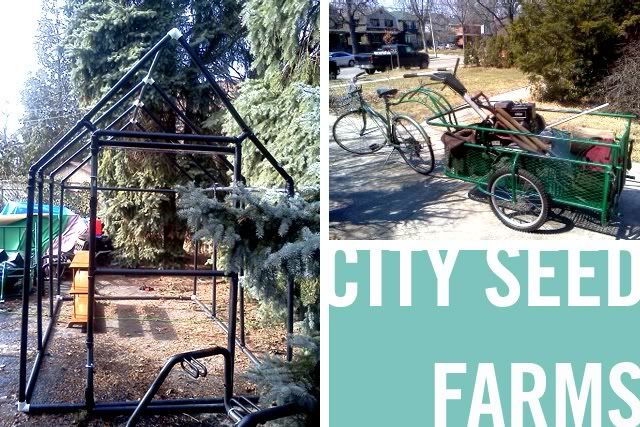 My really awesome longtime (since we were awkward & fourteen) friend Erica is spearheading a really great urban farming business in Toronto called
City Seed Farms
. Their main initative is to provide a local food source to the community, by the community. This is done through farming backyards in the High Park/Junction neighbourhood, and there-by better utilizing our unused city space.
And even better, everything is pedal powered! From tools to produce, it's all transported by bicycle, and one rad bike trailer (made custom on the Toronto Islands). Seriously, how awesome is that thing.
All in all, I plan on taking that trailer out for a spin asap.