I love people and I love pictures.
I snapped a shot of this guy at the Vancouver EPIC sustainable trade show last weekend. He was a bit confused about my enthusiasm for this shirt. I just love automatic weapons and bikes, this shirt is mind-blowing.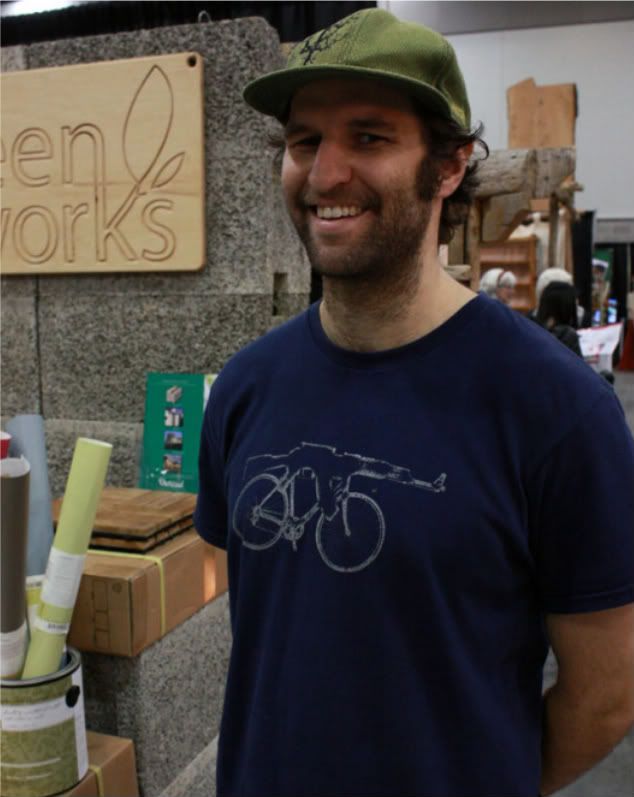 Full article here on
EcoFashionWorld.com
I got to hang out with the Modrobes team who were showing off their rad line to Vancouverites, which was supper rad! Last time I saw Steve was at Polo in Toronto. Bi-coastal eco-fashion bike love? Priceless.