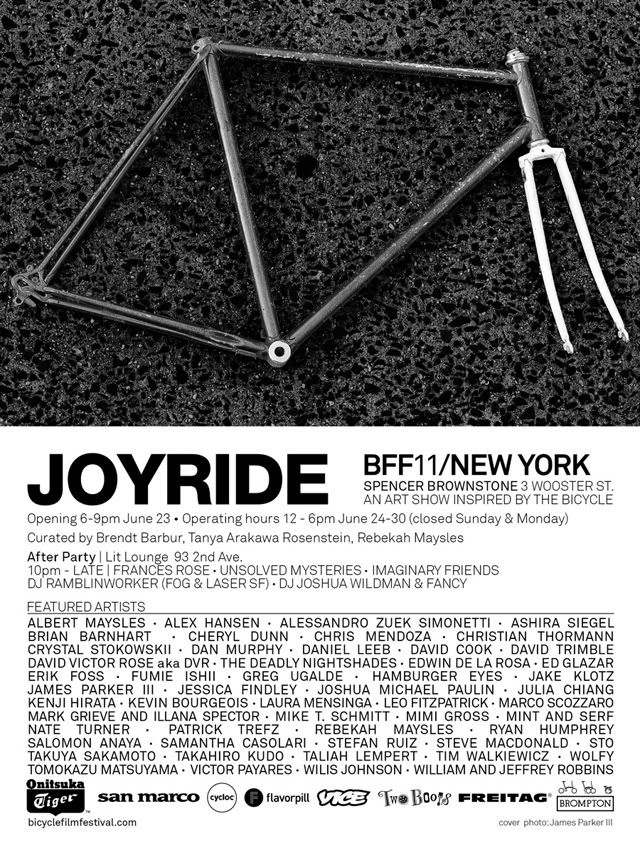 So tomorrow's the big day. The one where we get up ridiculously early and drive 9 hours to the New York City, where the Bicycle Film Festival circut for 2011 begins Wednesday.
Don't miss the fabric bike in person at the opening for JOYRIDE in Soho, and our film premiere in the Urban Shorts Program on the lower east side. Details for both below:
Thursday, June 23rd
Spencer Brownstone Gallery
3 Wooster St
Opening: 6-9 pm
Saturday, June 25th
Anthology Film Archives
32 2nd Ave, at 2nd St.
Screenings: 6pm, 8pm & 10 pm
Mayhem awaits.