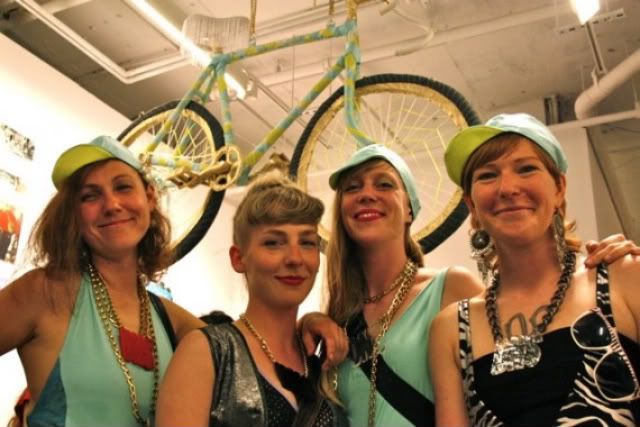 So far our time in New York has been fantastic. Joyride at the Spencer Brownstone Gallery in Soho was great and entirely packed. Maybe the fact that the bar was dry by 8 pm was a good sign. It was an amazing chance to check out the other artists, make a whole lot of new friends and chat about the Bike. So far it seems to be getting a fairly good response. Check out this
article
written by Velojoy, the photo below was a sweet shot
Prolly
snapped.
But the best is yet to come! Our film is premiering today at the Anthology Film Archives at 6, 8 & 10 pm! And according to
Opening Ceremony
even listed it as one of the Top 10 Must-See films at the 2011 BFF.
So now is when we roll out of bed (other people's couches & floors), scrounge up some breakfast (yes it's well past noon) and make our way over to the BFF Street Party. Thanks for all the love NYC!!