The east-coast ladies are in NYC right now taking it over. Already FABRIC BIKE is in the top 10 films to watch at BFF according to
Opening Ceremony
. It's a pretty big honour seeing the company we are keeping.
Thinking about not being in NYC makes me sad... so more on other bike movies, FIXANATION just put out it's trailer. If you're fixed on fixed you got to check this out if you haven't already.
One of the riders featured is Sean Martin of
Take Over LA.
I got to party a bit with Sean at Interbike last year. (Got to love
gingers
.) He's a fine upstanding gentlemen and a scholar. I'm stoked to see the full movie when it hits stores! Also, lets go ride bikes in LA. Look at all that room on the road!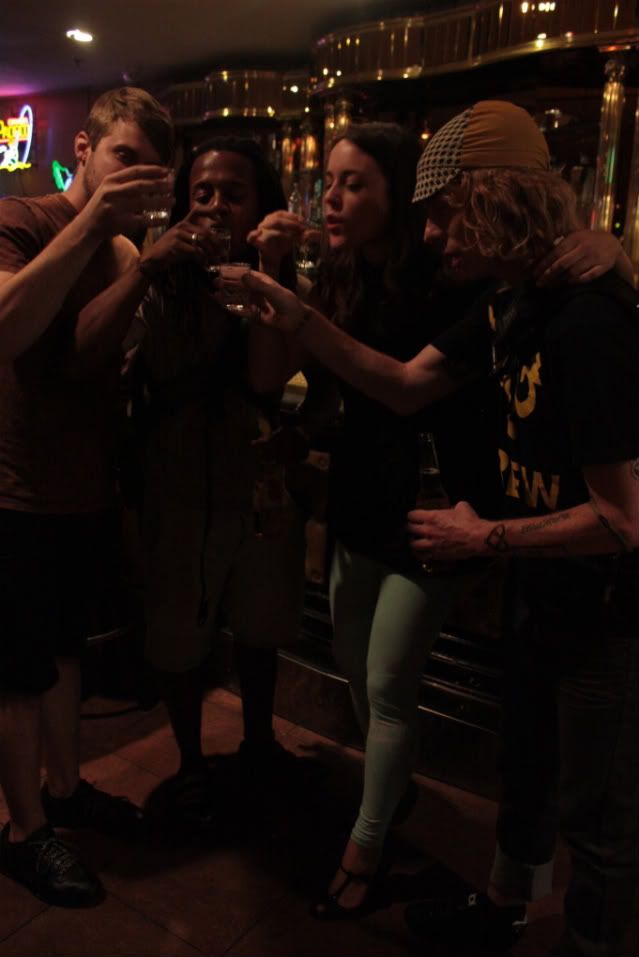 Here we are doing shots at the International Gold Sprints in Vegas. I'm rocking out DNS seafoam bamboo bike tights, Sean's on my right, Justin of
KNICE Clothing
is on my left, and there will be a special prize rewarded to whoever can name the mystery man on the far left.