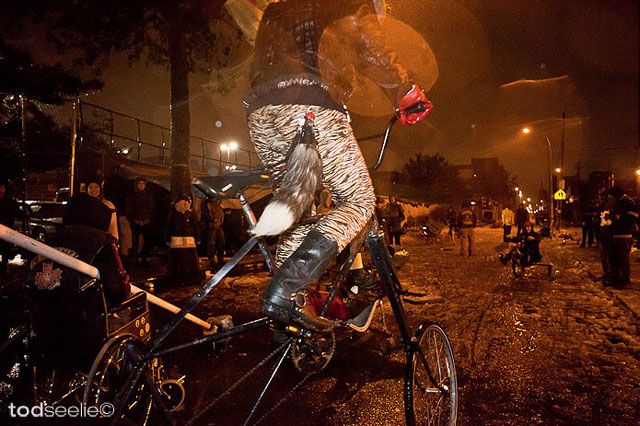 Despite being Canadian - I still rarely welcome snowstorms in late october. Somehow, despite the lovely weather we've been having here in New York, last saturday had a devilish mind of it's own, when snow mixed with pouring rain drenched the city. And consequently Bike Kill 8: Snowpocolypse was born in a Bedstuy parking lot.
Yet, despite the horrific weather (resulting in wet everything and multiple trips to home depot to warm up & buy more dry things) we still had an amazing time, rode some mutant bikes (like Big Red above), then donned lots of spandex (true to form) and danced our faces off in some warehouse with a bonfire out back.
Days later everything still smells like wet dog and campfires. Gotta love Bike Kill... and these rad photos by
Tod Seelie.