Woah. This week there are many stylish things going on if you love your bike and looking good on it.
First up is
Lifecycles
by Herman and Aburey, this June 7-9th. DNS will be featured in a photo series by emerging photographer Danielle Da Silva.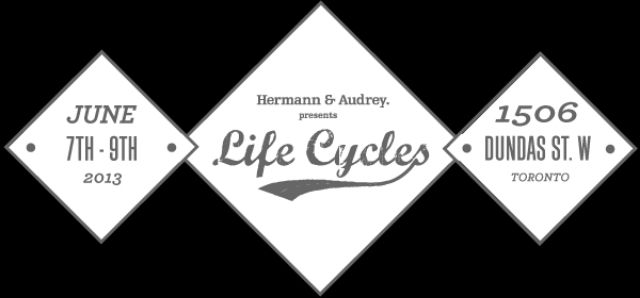 Then we have fellow Ryerson Alumni Kristi Woo of
Riyoko Urban Bike Wear
coming to Toronto From Calgary to sell her rad line of Cycling Apparel at Curbside Cycles.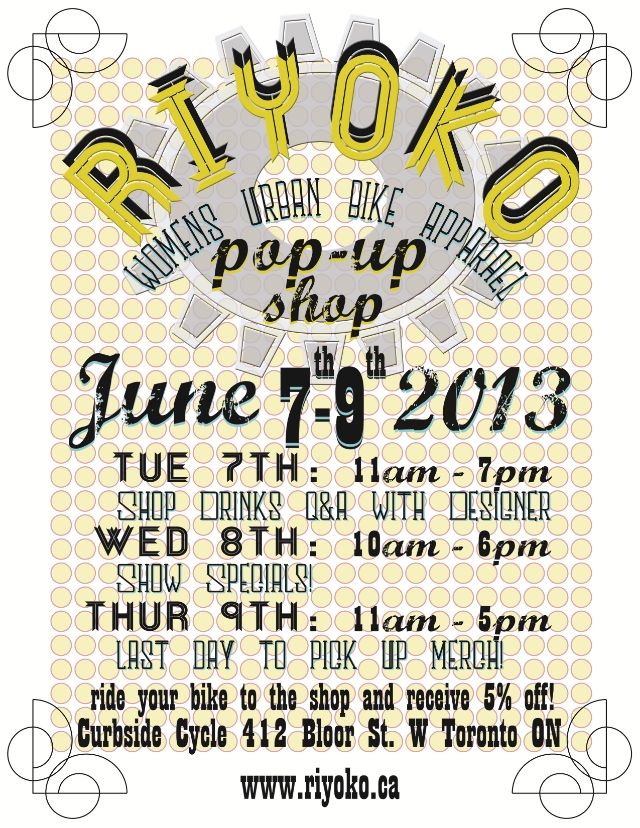 Brooks Saddles is swinging on by Toronto to run a pop-up shop,
the Dashing Show
, at Bikes on Wheels on June 8th.